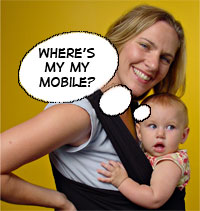 According to a new report, future growth in the Japanese mobile market is to be focused on the only market segment yet to reach 100% saturation: the under 14s and over 55s.
Research from the "Japan Mobile Market" report predicts that mobile phone ownership will soar amongst the (ridiculously young, in our opinion) 5 – 9 year-old age group.
The study estimates that mobile ownership amongst the young 'uns is set to more than double from 29% in 2004 to nearly two thirds (64%) by 2007 – at this rate kids will soon be getting a mobile shoved in their hands as soon as they learn to talk!
The biggest growth, however, comes from the 55-65 age group, with 1.62 million new customers expected in 2006.
Despite falling Average Revenue Per Unit (that's ARPU acronym fans!), Japanese operators DoCoMo and AU saw revenues and market share increase in 2005 due to increases in their subscriber bases.
Things haven't been so rosy for Vodafone KK who have only secured 5.4% of the 3G market and are finding revenue being impacted by falling numbers of subscribers.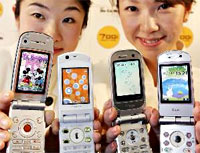 Blended ARPU is expected to continue sliding from $58 pcm in 2005 to $57 pcm by 2007 but this should be compensated by data ARPU which is predicted to rise from $15 pcm to $17 pcm over the same period, thanks to the growth of content market.
The games market is expected to keep growing – mainly fuelled by 20-30 year-olds – with the mobile music market worth $1.35bn by 2007.
Glossary:
Average Revenue Per Unit (ARPU): This measures the average monthly revenue generated for each customer unit (e.g. mobile phone) that a carrier has in operation.
Japan Mobile Market 2006 – Your Statistical Guide To Understanding The Mobile Opportunities in Japan 2006-2007