This just in … New official photos of the Nintendo DS Lite. Since the end of January, there's been mockups and photoshop'd images appearing on gadgets sites all over the Web.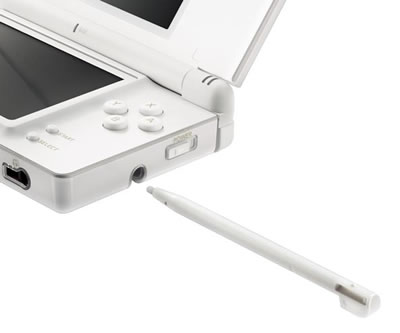 Well, you know that good things come to those that wait and we're here to deliver to you – witness the very latest, hot off the wires images of the DS Lite.
Nintendo top man Satoru Iwata announced it on 26 Jan, telling the world the Nintendo DS Lite would be less than two-thirds the size of the original DS and more than 20 percent lighter. He also revealed, to the relief of many, that it would also have a brighter screen too.
It's expected to hit Japan in March – the start is rurmoured. Europe and elsewhere sometime after.