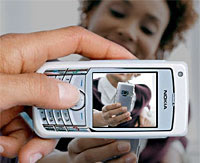 Although cameras are considered to be an essential part of modern mobile phones, a new study has revealed that only a tiny percentage of camera phone snaps are actually being stored or sent.
A survey undertaken by market research firm In-Stat found that less than a third of camera phone owners shared picture messages with friends.
"People who haven't yet purchased camera phones are very enthusiastic about all the uses for their images," says David Chamberlain, In-Stat analyst.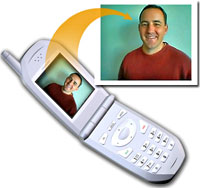 "However, once they start using their new phones, they are turned off by perceived poor picture quality, slow network speeds, and the difficulty of creating and sending pictures. Our survey found that very few pictures actually make their way out of the handset to be shared with others," he commented.
The stats bear out the disappointment, with only 28% of camera phone users sending and sharing their photos against the 60% that initially purchased a camera phone for that purpose – and only one in 20 camera phone users are bothering to print their snaps or store them on carrier-provided websites.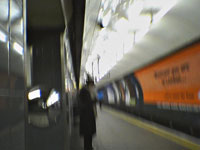 After seeing the dire quality of the pictures taken with our i-mate JAM smartphone we can see his point, although the study didn't ask what phones they were using (we'd imagine people would be making a lot more use of photos taken with capable camera phones like Sony Ericsson's 2 megapixel K750i).
The survey also found that owners of 'proper' cameras – suitably un-wooed by the blurry pics from their camera phones – are less likely to replace their phones in the near future than other users.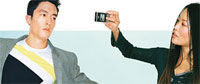 Consumers wanting to be able to take and send decent quality photos are hit by a double whammy: camera phones capable of taking high quality phones aren't cheap, and the higher resolution files they create end up costing a bomb in network carrier costs. Best solution? Take along a 'real' camera and email it when you get home.
The report estimates (rather wildly) that by 2010 there will be from 300-850 million mobile users sending at least one image per month across the carrier network.
A recent report by IDC forecasted that global camera phone shipments will climb from 270 million units in 2004 to nearly 766 million in 2009.