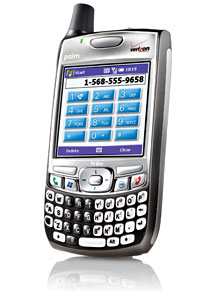 It's been spluttering and wheezing in its sick bed for what seems like an eternity, but the latest figures from research firm IDC confirm that the prognosis isn't good for the Personal Digital Assistant (PDA).
The figures show the worldwide market for handheld PDAs continuing to plummet, with sales dropping for the fourth consecutive year in 2005.
IDC's research reveals that just 2.2 million devices were shipped during the last three months of the year, with annual sales falling 16.7 percent to 7.5 million units – substantially down on 2004's figure of 9.1 million.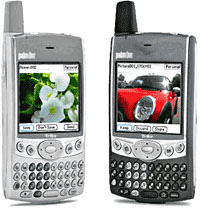 Although a bright Christmas period saw sales grow 37.6% over Q3, the trend remains resolutely downward, with the declining market segment driving PDAs into a market niche.
Industry pundits put the slow but steady decline of PDAs down to the exponential growth of smartphones, with the convenience and features of converged handhelds proving more alluring to punters.
According to Gartner's figures, a massive 72 million smartphones will be shifted this year, compared to just 6.6 million units in 2003.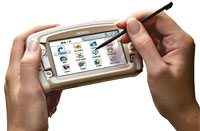 But don't go ordering flowers for the PDA funeral quite yet, as IDC research analyst Ramon Llamas insists that it's not all over for the PDA market, with plenty of smaller vendors remaining committed to a more niche PDA market.
"The departure of other worldwide vendors has opened the door for smaller vendors to improve their position within the market. During the course of the year, several smaller vendors remained within striking distance of beating each other for the number four or five position, and even posed a challenge to some of the worldwide vendors," commented Llamas.
Palm – whose market leading Treo 650 smartphone has just been ported to Windows in the shape of the Treo 700w – remains the most popular PDA brand, securing 43 per cent of the market last year, with HP in second place at 25 per cent.
Elsewhere, Mark Nelson, the founder of Ovid Technologies who owns 8 percent of Palm's stock, has urged Palm to consider selling its business to big boys like Research in Motion, Dell or Hewlett-Packard while its stock is high.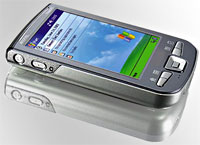 With Palm winding down its PDA business and concentrating on its Treo smartphone range, Nelson argues that Palm will have difficulty competing against deep-pocketed rivals like Dell and HP who are currently ploughing big R&D budgets into similar products.
Palm declined to comment, but Todd Kort, an analyst at Gartner, reckons that Palm's independence is a positive advantage, making them, "faster on their feet" with the ability to "turn on a dime a little faster than Nokia can."
In Europe, Nokia still rule the smartphone roost, but as we reported last year, the Treo remains hugely popular in the States.
Kort suggested that Palm's lean'n'mean size gives it the edge to adapt to quickly changing market trends and target high-end customers.