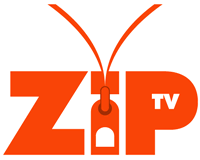 A great shame to hear that ZipTV has had to enter receivership.
ZipTV launched in July 2004 with high ideals. Their original aim was to take on the mighty power of Sky and create an interactive advertising channel running in parallel to Sky TV's programming.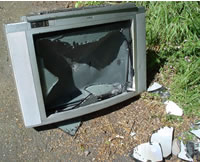 They way it worked was, as the punters were watching 'normal' TV and an advert from one of ZipTV's clients was shown, a press of the Red button on the remote control (the UK standard for interaction), would take the punter away from the 'normal' TV show, to a dedicated TV channel. This gave the advertiser the opportunity to show an 8 minute video advert, but just pay for a 30-second spot-ad to get them there.
A very neat idea, I'm sure you'll agree.
Taking on Sky, especially their income-generating advertising is … well, brave to say the least. If you were contemplating it, it's the sort of thing you check with your lawyer, bank manager and then frankly, your psychiatrist before doing. We're not sure if ZipTV did any of these.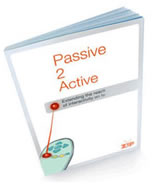 You see Sky, and it's very competent employees and owner, Rupert Murdoch don't muck around. If they see some bright young things coming along with a super wheeze they will drain their income – it will get their attention – and not in a good, cuddly way.
In advance of launching, ZipTV gathered some of the biggest advertisers around, including Honda, BT and Unilever, but some were lots prior to their launch.
Not surprisingly Andrew Howells, founder and joint managing partner at Zip TV, said, "Having a genuine alternative to Sky is a necessity. There is only room for one alternative and it needs to be an independent one."