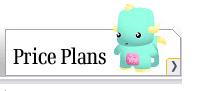 Mobile operator 3 has launched an innovative service that, for the first time, pays customers to receive calls and texts.
Called 'WePay', the new pay-as-you-go price service rewards customers with cash credits for calls and texts they receive – and the payment is higher than you might expect too, with punters earning 5p per minute for received calls and 2p per text received.
So a customer who manages to keep a caller nattering for a full five minutes will earn enough credit to send two texts, or a picture message or watch the highlights from two episodes of Coronation Street.
Cash credits can be claimed whenever customers purchase a new WePay Top-up voucher, but there is a small catch: the credits have to be generated over 30 days and the money can only be used to purchase more 3 services.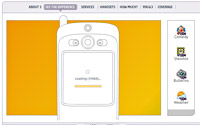 Designed to boost usage of data services, 3 also hopes that the cash-back scheme will prove attractive to new punters and tempt customers from other networks to switch.
However, the slow speed in which numbers can be ported in the UK is causing concern to Graeme Oxby, 3's Marketing Director.
He claims that it can take at least seven days to port your number in the UK, compared to countries like Ireland and Pakistan, where it only takes "just a couple of hours".
Oxby continued: "Because the process can be slow, only a fraction of people on PAYG port their number when they get a new phone. Our new reward for picking up calls and texts makes it worthwhile for consumers to move their number."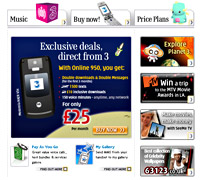 The WePay top-ups come as all-cash vouchers available in £10, £15 and £20 denominations, with no expiry date. However, the WePay cash credits are only valid for 30 days.
Graeme Oxby, 3's Marketing Director, commented, "The introduction of WePay means we've raised the bar on rewarding loyal PAYG customers and at the same time created a way for everyone to enjoy music and TV on their mobile."
The WePay tariff is available from 1 February 2006.