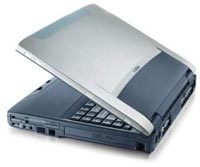 Wi-Fi usage has still a long way to go before it really catches on in the UK according to a new survey carried out by Toshiba.
Toshiba quizzed around 3,300 of its UK consumers about various issues relating to notebooks and found that many users were still wary of flicking the WiFi switches on their laptops.
Despite the UK virtually buzzing with wireless hotspots (it's estimated that there's currently over 10,000 Wi-Fi locations scattered around the UK), take-up remains low.
According to Toshiba's figures, only 11% of consumers make use of Wi-Fi when in hotels, just 7% log on when on trains and a paltry 3% get surfing in the spiritual home of Web connectivity, the coffee shop.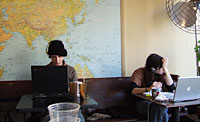 These figures seem in stark contrast to our recent trip to New York where Web cafes were positively packed with Wi-Fi surfing customers.
So why aren't people connecting?
Toshiba's study claims that 23% of users with suitably equipped notebooks stated they didn't use wirelessly technology because they didn't fancy shelling out for access time, 19% cited security concerns for avoiding Wi-Fi while a further 19% had a more pragmatic answer: they simply didn't know how to use the wireless functions of their notebook.
It seems that lack of adequate cover also played a part, with 15% of respondees saying that there weren't enough wireless locations for them to truly capitalise on wireless technology.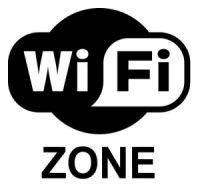 Not surprisingly, a fear of someone swiping their laptop played a big part in people's reluctance to whip out the Wi-Fi (25%) as did privacy fears (27%).
Elsewhere in the study, Toshiba found that 90% of those questioned believed that owning a laptop meant they ended up working longer hours, with a fifth of laptop owners claiming they now work more than 10 hours a day.
It seems people undervalue the contents of their machines too, with 65% reckoning that the content of their laptop was worth less than £1,000, even though many were using them to store expensive music collections, irreplaceable personal photos and important work documentation.
Toshiba UK
(Via Pocket Lint, despite the hickup!)