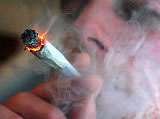 UK TV broadcaster Channel 4 is joining the podcast steam train by launching their first podcast presented by the very excellent, Jon Snow, the front-man for the highly-regarded Channel 4 News.
The strangely named "From Mellow to Mental" is aimed at the yout(h) market, as will be "looking at issues affecting young people today."
The first half-hour report will explore the current controversy surrounding the link between cannabis and mental health problems. Just what the kids of the new generation want to hear.
Channel 4 are cleverly using this podcast give-away to highlight their DAB radio ambitions, as the show will also be broadcast on their 51%-owned DAB station, OneWorld, on Friday 20th January at 8am and 4pm.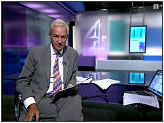 Big Chief, Channel 4's Chief Executive, Andy Duncan, speaking at the Oxford Media Convention today (19th January), said: "We're delighted Jon has agreed to present Channel 4's first podcast. It's great to be creating a genuine public service offering for new users on different platforms. And, as part of a possible bid for the new DAB national multiplex, it's important that we start to explore the considerable potential to create cross-over content from the best of Channel 4's output."
So there's not too many lines to read between there. Channel 4 has big DAB ambitions, and Andy D has got a strong digital background, coming from his previous position as marketing Freeview to the British public for the BBC. Something he was clearly pretty good at, given the considerable take up figures, which started at zero.