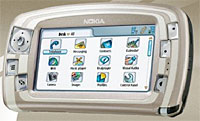 Two recent studies into mobile TV on 3G mobile phones have managed to produce rather inconclusive results concerning the willingness of the great British public to use the service and how much they'd be prepared to pay for it.
The preliminary findings of a trial by UK mobile phone operator O2 in Oxford revealed that the majority of users were overwhelmingly in favour of the service and would consider taking it up.
Around the clock live access to 16 TV channels was offered to 375 O2 users from a "wide range of demographics" in the 18-44 age band, in a trial carried out in partnership with broadcast technology company Arqiva.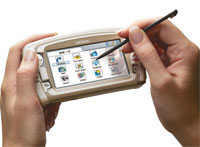 The feedback seemed back-slappingly reassuring, with 83 per cent of the triallists "satisfied" with the service, and 76 per cent indicating they'd be keen to take up the service within 12 months.
Users were given specially adapted Nokia 7710 smartphones to view the DVB-H service in late September 2005.
Most users averaged around three hours TV a week, with some square eyed viewers clocking up as much as five hours a week.
Predictably, demand was highest in the mornings, lunchtimes and early evenings.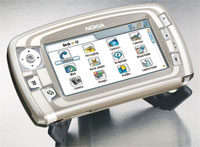 "This trial is further illustration that we are moving from a verbal only to a verbal and visual world in mobile communications," said David Williams, O2's technology chief.
"Broadcast TV for mobile can be a powerful new service that further enables users to personalise their mobile handset so that they can always have the content they want,">Mixed results for BT and Virgin Mobile
The findings weren't so rosy from BT and Virgin Mobile's six month mobile TV trial.
Their 1,000 London-based users reported that they preferred to listen to digital radio rather than watch TV on their mobiles.
Moreover, they didn't value the service particularly highly either, stating that they were only willing to shell out £5 a month for broadcasts, far short of the £10 monthly charge that operators were hoping to levy.
The BT/Virgin trial found that although people liked mobile TV – 59 per cent found it appealing or very appealing – there was more enthusiasm for digital radio (65 per cent.)
Moreover, triallists used the radio more (95 minutes a week, compared to 66 minutes of TV viewing) – a figure also reflected in the 02 trials, where 7 out of 10 users wanted digital radio channels to be included in a commercial service.
BT also discovered that news clips and favourite shows proved far more popular with viewers than mobile versions of shows.
The companies concerned will be keen to learn the lessons of these trials, as mobile multimedia services are vitally important to telecom operators looking to generate income and recoup their vast investments.