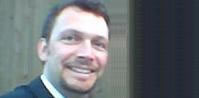 The buzz about the rebirth of the Internet has been getting louder for at least the last nine months as the label Web 2.0 was attached to the new generation of applications.
As we've said previously, our view is that Web 2.0 (for want of a better moniker) and in particular AJAX is the point where Microsoft started to lose their control of applications. With Web applications able to update information without needing to reload the page, using them becomes a consistent, uninterrupted experience – one of the few advantages desktop applications had left.
Now it appears that the pull of this new generation of change is so strong that it's starting to dislodge people from what must be very comfortable, well paid positions in large corporate companies – a trend we're all familiar with from the Web 1.0 days.

Om Malik has the scoop on Toni Schneider, senior exec at Yahoo's Developer Network, leaving the Internet giant to move to start-up Automatitic (read Toni's thoughts on this).
This isn't as foolhardy as it might first appear. Toni's also joining a VC firm, True Venture Partners and has a few quid in the bank following the purchase of his last company, OddPost, buy Yahoo for close to $29m.
More importantly Automattic is headed by Matt Mullenweg of WordPress fame and we think, is a company destined for big things.

WordPress, if you haven't heard of it before (and you should have done), is a fully-featured blogging application that is being taken up in large numbers. It provides the same functionality of most pay-for blogging tools, but for zero cost. This has lead to it being used by both large-scale companies and community sites like the wonderful VentnorBlog (Disclosure: My wife Sal does most of the writing on this – but it is truly wonderful).

It's based on the Open-source software principles that are integral to true Web 2.0 apps – by giving away the application and providing tools for interested developers, a large community has grown up providing plug-ins that extend WordPress in many different directions. This benefits the users as well as the people behind WordPress – see how giving things away is a good thing?
Automattic now has five people onboard and we suspect will become one of the significant companies of Web 2.0.
It's interesting to note that Ping-O-matic, the now-defacto ping distribution service used by nearly all blogs, is not part of Automattic. We think that Matt knows quite how valuable this little baby is, especially after seeing how much previously popular ping service Weblogs.com was bought for by Verisign.
Expect nervousness in the upper echelons of established Internet companies as the more adventurous execs re-consider the excitement of being in startups.
Om Malik scoops Toni Schneider's move from Yahoo
Automattic
WordPress