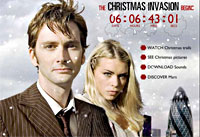 The BBC is hoping to get Dr Who fans reaching for their red buttons en masse with a video-rich interactive TV application scheduled to run straight after the airing of the Christmas Day special (7:00PM GMT).
Dubbed "Attack of the Graske," the application hopes to get sofa-loafing viewers taking part in an interactive adventure with the aim of preventing an evil alien creature, called the Graske, from taking over the earth.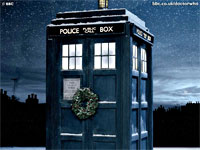 It looks that the BBC has invested muchos cash into the venture, employing live-action video and "state-of-the-art" special effects produced at the high end visual effects studio, The Mill.
Christmas-pud gorged viewers will be tasked with using the arrow keys on their remote controls to perform a series of challenges which will test observation, dexterity, memory and – according to the BBC – their bravery.
There'll also be an opportunity to fly around in the Tardis with the Doctor "on hand to give advice, encouragement, and even step in when things go wrong."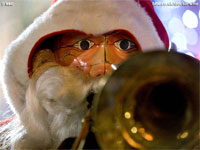 Produced in Cardiff by BBC New Media and BBC Wales, producer Sophie Fante commented, "Attack of the Graske gives the viewer the unique opportunity to immerse themselves fully in the world of Doctor Who."
"We aimed to make the challenge with the same scope and feel of the main series and, in 'Attack of The Graske,' the viewer finds themselves not only flying the Tardis with the Doctor but fighting the Graske on the planet Griffoth and hunting him out in Victorian London," she added.
Filming the program involved creating an authentic Dickensian Christmas scene, complete with snow, in Cardiff.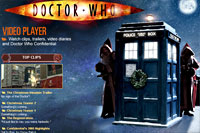 We can't wait to watch this latest installment of the highly rated Dr Who series and are hoping to witness another kind of winter wonderland the day after when the mighty Cardiff City FC take on Plymouth.