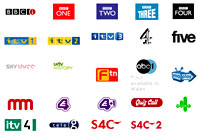 Ofcom has published its Digital Television Update for the third quarter of 2005, revealing that two thirds of UK households now watch digital television.
The figures show that digital television was viewed in 65.9% of UK households (up from 63.0% in the previous quarter), with 2.6% of households receiving television services via analogue cable, bringing the total receiving some form of multi-channel television to around 68.5%.
By the end of September 2005, the total number of households viewing digital television swelled by more than 760,000 to around 16.5 million, with more than 6.3 million free-to-view digital households (Freeview/free-to-view satellite).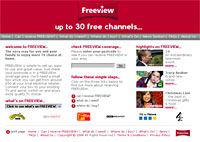 The number of households with Freeview as their only source of digital television viewing was estimated at 5,775,000 – up by 600,000 homes during the quarter.
Sales of Freeview (Digital Terrestrial Television or DTT) set-top boxes and televisions with integrated DTT tuners are booming, with more than one million sales registered during the quarter – a whopping 55% increase against the same quarter last year.
During the same period, BSkyB notched up another 48,000 subscribers, bringing its total number of UK subscribers to 7,472,000, with Ofcom estimating that there are also around 545,000 free-to-view digital satellite homes (this includes viewers who no longer fork out for a BSkyB subscription but still use the box for the freebie channels).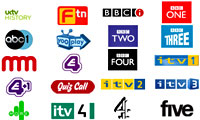 Digital cable subscribers now account for more than 2.6 million of the total cable television homes, increasing by more than 43,300 in the quarter, while subscriptions to analogue and digital cable television decreased slightly to just below 3.3 million in the quarter (due to a fall in analogue cable subscribers outweighing the increase in digital cable subscriptions).
This healthy take-up of digital television will be encouraging news for the government who are committed to a digital switchover between 2008 and 2012.