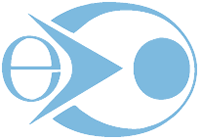 Today will see the share IPO of Eutelsat, the third largest satellite operator.
Shares are due to start trading in Paris at 14:30 at €12, following its cancelled flotation last month. A total of €860m should be raised.
Some are wondering if, in the year that marks the 60th Anniversary of Arthur C Clarke's famous Wireless World treatise on 'Extra Terrestrial Relays', a shadow may have fallen on Satellite's hegemony of trans-global communications.
Only yesterday, the great and the good of the satellite business gave their views on the future of the industry at the Arthur C. Clarke event at the IEE in London.There was much talk of uncertainty in the industry, with many small Niche audience's becoming the expected targets of the future.
Eutelsat is positioned behind Intelsat and SES, the giants of global satellite business. It has 23 satellites of its own, transmiting around 1,700 television channels. It has its main markets in the super-served regions of Europe and the Middle East.