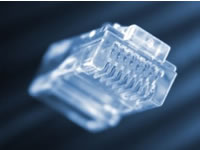 Broadband adoption in the UK may soon be reaching its peak, according to a new report from Datamonitor.
The analyst firm says that although consumer adoption of broadband is at its fastest rate yet in Europe, it expects national broadband adoption to peak at around 60 per cent.
Broadband is currently used by at least half of all internet users in the UK, but looks set to follow the US market where broadband take-up has slowed sharply.
By the end of 2005, nearly eight million UK households should be hooked up to a broadband connection with report author Tim Gower predicting "a good eighteen months to two years of strong penetration increases across Western Europe before markets begin to mature."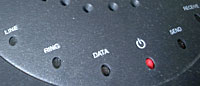 Although we're nearly broadbanded out in Europe, the report sees excellent opportunities for growth in less mature markets.
"The current situation in many markets is best described as one of rapidly increasing penetration, where broadband has effectively entered its growth sweet spot," observed Gower.
"With some markets potentially experiencing changes in the household penetration of broadband of up to 10 per cent in a calendar year, service providers must be well positioned to take advantage of the forthcoming penetration acceleration, prior to the inevitable slowdown," he added.
The report found that DSL and ADSL were the most popular broadband technologies, with adoption being driven by cheaper access rates, marketing campaigns and the growing popularity of broadband-reliant applications like iTunes.