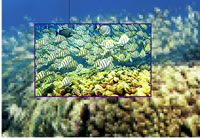 Following the BBC confirmation of High Definition Television (HD) trials for 2006, all of a sudden it feels like there's a plethora of High Definition services and trials in the UK next year.
At an event held in London earlier in the week, under the auspices of the Royal Television Society, Pat Younge from Discovery USA provided news of his experiences. The bad news for commercial UK broadcasters is it costs more; doesn't bring any extra revenue from advertisers; and it doesn't increase viewing hours … but if you don't have it, viewers will seek it out and they'll end up watching you competitors.
The BBC is, as usual, unwilling to be left behind in new developments. With the expectation of World Cup Soccer in High Def on D-Sat (Digital Satellite) next year, the UK commercial broadcasters, ITV; Channel Four; and Five need to be on HD, but will try and ride on the BBC's coat tails.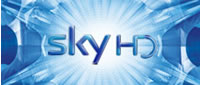 Speaking at the same event, Richard Freudenstein, CEO, BSkyB, was careful not to mention what the monthly subscription will be for HD on Sky when it launches. He spent his time talking up the platforms' HD bouquet that will include Sky One, sports and movies with an HD Sky Plus box and plenty of storage capacity.
DTT (Digital Terrestrial TV) in France (quaintly abbreviated in French as 'TNT') will be MPEG 4 capable and is HD-ready from go, but finding capacity on the MPEG 2 Freeview platform in the UK is going to be more of a challenge. The BBC's Jana Bennett, Director of Television is tasked with making the UK trials a success and wants to see the offering across all platforms. She hopes that, as well as cable and satellite, broadband will be a route into the home.

Confusion still reigns
Although the industry know they must go to HD, it's clear that they're far from having a strong hold over it. From listen to the snippets of conversation in the halls before and after the main event, it's clear that there also remains broadcast industry confusion over the strengths of the various picture standards. This was given away with phrases like "I think 1080 refers to the number of lines" coming from the lips of one 'expert.'
The equipment people have to buy for their homes is still an area of confusion, not helped by the next-gen DVD industry not agreeing their standard (Blu-ray, HD-DVD).
Once they do and this combines with the widely-predicted, continuing reduction in price, those exciting big displays labeled 'HD-ready' will really start to fly off the shelves.
Until then it's a case of buyer beware – if you can resist the fantastic picture.