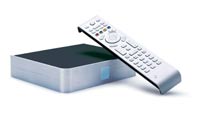 This morning, Homechoice, the currently London-focused DSL-based VOD announced that they had appointed CSFB (Credit Suisse First Boston, as was) to raise new capital for their expansion around the UK.
Starting 2006, Homechoice plan to expand the number of homes they cover from the current 2.4m homes to over 10m. Homechoice state that this footprint is approaching the same size as that of the combined UK cable companies, which they're close with, as ntl + Telewest actually have just over 12.6m.
New subscriber figures have also been announced by Homechoice, revealing 34,000, more than double the 15,000 previously disclosed and widely quoted this week when rurmours of Sky being interested buying them were circulating.
Roger Lynch pointed out, "We're now the fastest growing pay TV service relative to our footprint ," which, while it's encouraging, would be expected given they started at such a small number of subscribers.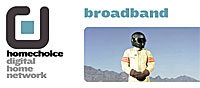 Their newly-announced ARPU (Average Revenue Per User) figures are impressive at £430, being considerably higher than Sky's £384 (announced in 3 August 2005), but lower than Telewest's £538 and ntl's £477 (reported to ofcom, Q2 2005).
Comment
We find it slightly confusing that Homechoice is headlining this news release with their national expansion, which has been a long-stated aim for them and is therefore not news, and not CSFB's appointment. They're also putting out a whole lot of figures saying how well they're doing. We're not clear if this down to them wanting to make the most of the resent press interested the Sky rurmours have brought or a way of trying to cover that they're need more money, or just genuine excitement of working the CSFB.
On the financing of the next stage of the roll-out, Lynch explained, "We've also reached the stage in our corporate development when we believe it's right to raise capital from new investors. Hence our decision to appoint CSFB.
This could be read as saying that the current majority backer, Digital Explosion, which is owned by Chris Larsons, a Microsoft co-founder, doesn't look like it's prepared to fund the next stage. When we asked Homechoice, their spokesperson said Digital Explosion "Remained committed," one further probing they wouldn't be drawn on how much more money, if any they were prepared to invest.
We really hope that Homechoice is successful, we've always have been, and continue to be supporters of theirs – for their vision, their progress and their sheer bloody-minded determination to keep going.