We find it hard to explain how excited Digital-Lifestyles is about 'May you live in interesting times', the pseudonym given to the Cardiff Festival of Creative Technology starting in Cardiff on 28.Oct. Karen Price does a great job of capturing the range of events that make it up.
Watch out on Digital-Lifestyles after the event for a series of podcasts from there.
Part two of this preview is also available.
It's a fact of life – almost everywhere we turn we are surrounded by technology. From mobile phones and digital cameras to TVs and video games. But as well as making our lives easier and providing us with entertainment, more and more artists are now turning to everyday technologies when they create their work.
This will be highlighted during a new three-day festival which is taking place in Cardiff 28th-30th October 2005.
May You Live In Interesting Times – a title taken from a phrase used in a famous speech once made by Robert F Kennedy – is being staged across the Welsh capital as part of the Cardiff 2005 celebrations, and is a major highlight of Cardiff Contemporary, which is promoting the visual arts throughout this month.
Despite being the first event of its kind in Wales, it includes a line-up of international artists, speakers, sponsors and partners who will take part in a series of residencies, commissions, and a two-day conference.
This is all supported by a programme of artists' projects, outdoor events, screenings, music, performances and projections.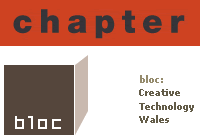 "The event will be held at various sites across the capital and will illuminate the city with dynamic and individual work using a range of new and existing technologies," said festival co-director Emma Posey.
"The festival will provide a platform for national and international audiences to access the very best works that utilise digital technologies."
It is already being recognised as a major international event, attracting attention as far and wide as Brazil, Holland, Japan and the USA.
The festival's Website offers browsers from all over the world the chance to take part online via its live streaming and pod casting.
"We have received lots of positive responses so far both from inside and outside Wales," said Posey.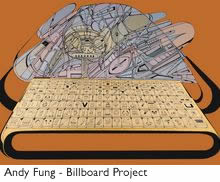 "We want to create a vibrant creative technology sector in Wales, with the festival celebrating this every two years."
The festival's other co-director Hannah Firth is keen to stress the accessibility of new technology and its use by artists and the public in their everyday lives.
"New forms of technology are commonplace, from mobile phones, computers, digital cameras, videogames and the way we watch television," she said. "These technologies influence every aspect of our lives, if we like it or not. The festival looks at how artists are using this everyday available technology, not for its own sake, but as an additional tool in expanding their ideas."
Richard Higlett, Visual Arts Coordinator for Cardiff 2005 added "May You live in Interesting Times is an important addition to the Capital's cultural calendar and an opportunity to see art made using digital technologies by Welsh and Internationally respected artists. The festival is a reflection not just of the way art is made today but is about art which is resonant, depicting the current condition of society at the start of the 21st century."
Karen Price is Arts Correspondent for the Western Mail.
Part two of this preview is also available.
May You Live In Interesting Times
Chapter
Bloc
Cardiff Contemporary