UK 3G network 3 have announced four new video mobiles to be released in time for the traditional Christmas trading bonanza.
The top-of-the-range handsets will be supplied by LG, Motorola and Nokia with a pretty pink handset for the laydees and sexuality-unchallenged geezers.
Here's the full listing:
LG U880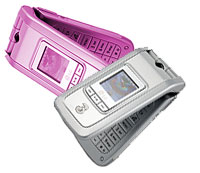 The super-thin triband LG U880 will be offered in black, silver and pink with its clamshell design incorporating a 1.3 megapixel camera and expandable internal memory of 80 MB.
The main display supports 262k colours (65k for sub display) with the large 2.0″ colour screen offering a simple user interface.
There's a built in speaker phone, Bluetooth support and Windows Media (audio and video) playback.
Nokia 6280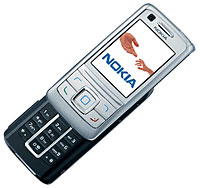 The first mass-market 3G Nokia handset to go on sale in the UK, the 6280 has a sliding keyboard and built-in 2 megapixel camera with 8x digital zoom and integrated flash.
There's a QVGA 262,144 colour display, video messaging, download video clips and Quickplay video streaming in widescreen
The quadband phone supports 3's full range of communications and entertainment content and services.
Motorola RAZR V3x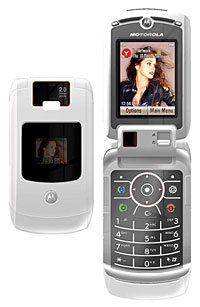 A poseur's delight, the Motorola RAZR V3x is the high-fashion phone for the "Look at me!" crowd, with its slinky, slim-line form supporting a full range of 3G services.
The 2.2″ main display supports 262k colours, and there's a 1.0″ colour sub display for video calls.
The phone comes with a two megapixel camera on board, with the handset being available in cosmic blue and liquorice black.
Nokia N70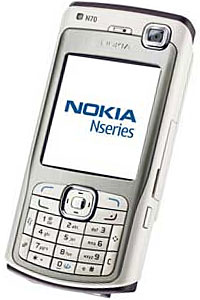 Destined to be 3's first two megapixel phone when it becomes available at the end of October, the Nokia N70 is based on the hugely successful Nokia 6680 and offers video calling, integrated flash, a built-in FM tuner, Bluetooth and support for Visual Radio.
The 2 megapixel camera phone provides up to 20x digital 'smooth' zoom, viewable on a large 2.1″ 262k colour screen with the handset supporting video messaging, video clips downloads and Quickplay video streaming in widescreen.
The Quadband phone works in the USA, Europe and Asia and comes with Bluetooth.
Jones the Santa
Gareth Jones, COO, 3 UK put on his Santa hat and started the "Ho Ho Ho" stuff:
"3 understands the important part handsets play in the customer experience and with our Christmas range we're offering the best video mobiles in the UK.
All of these handsets support 3's full range of video mobile content and services. If you're on 3 you can enjoy music, video, games, the internet and every kind of messaging, as well as great value voice tariffs, all on state of the art devices that look good and are easy to use. If you want the widest choice of high-quality video mobiles this Christmas, then 3 is the network to choose."