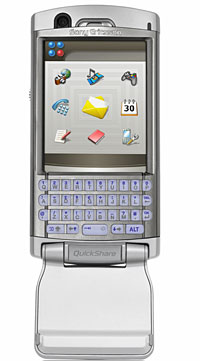 Sony Ericsson has beefed up its flagship P-series smartphone range with the new 3G P990 phone.
The new phone builds on the huge popularity of the P-series – the single most popular smartphone design on the planet – and bolts on 3G, 802.11b Wi-Fi connectivity, adding BlackBerry Connect and VoIP support into the package.
The phone offers all the benefits of UMTS including video calling, high-bandwidth multi-media downloads and the ability to surf the Internet using the new Opera 8 browser which can work in landscape mode.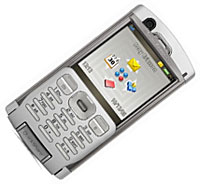 Naturally, Sony are keen to shove their oar into Blackberry's waters, with the P990 prepared for all major push e-mail clients enabling full e-mail access with attachments.
As usual, the phone sports a removable numerical keyboard which can be flipped out to reveal a 35-key QWERTY button pad on the camera's body.
Hardcore texters with fingers the size of prime beef sausages may have trouble using the teensy weensy keys, but as any Treo/Blueberry-owner will tell you, a hardware keyboard is a lot more fun than poking around a screen.
There's also an improved autofocus camera onboard, offering 2 megapixel resolution, digital zoom and a photo light.
Although the P990's touch screen display is physically smaller than its predecessors, Sony's boffins have managed to squeeze in more pixels, upping the resolution to 320×240 with 262k colours.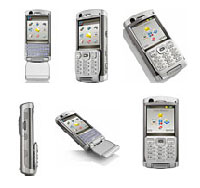 The P990 will be the first commercially available smartphone to use the enhanced Symbian OS version 9.1 and the UIQ 3.0 user interface, which has been optimised for one handed use.
Boasting 80MB of RAM with support for Memory Stick Duo Pro cards up to 4GB, delivery is expected in Q2 of 2006, with variants of the phones including P990i Dual mode UMTS (2100MHz) – GPRS 900/1800/1900 for Europe, Asia Pacific, Middle East, Africa and P990c Dual mode UMTS (2100MHz) – GPRS 900/1800/1900 for Mainland China