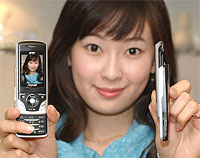 Samsung Electronics have announced a new slim-line phone with an automatic "flying mode" function.
According to what we've picked up off the Web, the new "shirt pocket" sized SPH-V8400 comes with a "flying mode" option, which (supposedly) "automatically" turns itself off when a punter gets on board an airplane.
'Flying Mode' functionality is already built into many smartphones/PDA phones and simply turns off the phone functions of a device.
This lets passengers play around with the other gizmos on their phones in-flight, without fear of getting a slap from an air hostess for breaking the laws about using mobiles in the air.
We've no idea how Samsung could get the phone to automatically turn off its calling functions as soon as a Torremenilos-bound punter gets on board, so we'll be looking closely at the full specs when they become available.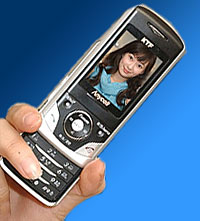 It's quite an attractive looking phone, with the pocket-untroubling 15.9 mm case coming in a natty black and silver finish with a large-ish LCD and a small sliding keyboard.
The phone is a fairly traditional affair, with a circular controller dominating the front display and large start call/end call buttons exactly where you expect to find them.
The camera comes stuffed with all the usual technology widgets, with an MP3 player onboard and a 1.3-megapixel digital camera and basic photo editing functions.
Unusually, the phone ships with an "electronic dictionary" and offers USB disk, file viewer, and voice dialing functionality.
Samsung will be showcasing the SPH-V8400 at the 2005 Korea Electronics Show that starts Tuesday.