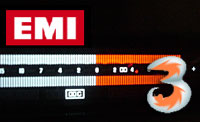 3G network operators 3 have announced a partnership with EMI Music UK to supply full-length music videos directly to the company's 3 million customers.
The deal will let music fans delve into EMI's extensive back catalogue of music videos as well as download new releases from big sellers like Kylie Minogue, Coldplay, Jamelia, Joss Stone, Norah Jones and Gorillaz.
Material from all of EMIs other labels – including Parlophone, Relentless and Virgin – will also be made available.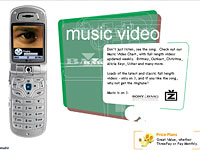 The tie-up with EMI means that 3 subscribers can access a veritable cornucopia of audio/visual delights on their phones, with the new video material adding to the wireless operator's bulging music catalogue, which includes full-length video and audio titles from Sony BMG and indie music videos supplied by VidZone.
3 has proved a trail-blazer in the UK for music video on mobile, being the first mobile network to launch full-length music videos over mobile over a year ago and world-premiering a Robbie Williams' single on their network.
The service has proved a hit too, with over 10 million full-length music videos being downloaded in the 6 months following the launch of 3's Video Jukebox in August 2004.
Graeme Oxby, Marketing Director 3 UK, was chuffed: "3's mobile music service is growing every day. Music is one of our most popular services and with this deal our customers can enjoy the latest music videos from top artists like Kylie, Robbie and Coldplay. 3's expertise in 3G means major record labels like EMI Music UK recognise the strength of a partnership with the UK's leading video mobile company."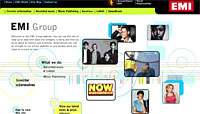 Next up on the back-slap promenade was Dave Gould, Commercial Manager, Digital Media for EMI Music UK: "We're delighted to bring videos from EMI Music UK's labels to 3. 3 is a leading network in bringing mobile music to its customers and we're really excited about working with them to allow fans to catch up with their favourite artists anywhere and at anytime."
Wrapping up the music industry love-in, Peter Jamieson, chairman of UK record companies trade association the BPI, purred: "The UK recording industry is committed to making music available wherever and whenever the music fan wants it. We welcome the increasing range of repertoire now available on 3."