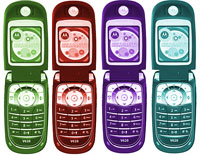 There are now more than 2 billion mobile phone subscribers in the world, according to a report by Wireless Intelligence, a collaboration between analyst house Ovum and the GSM Association.
Martin Garner, director at Wireless Intelligence said, "The total number of mobile connections is now equivalent to nearly a third of the estimated world population of 6.5 billion."
A large caveat should be added here. Although the numbers suggest that every third person on the planet is busy texting their chums and chatting away on a mobile, the figure is seriously skewed by the number of people owning multiple accounts (i.e. phones for work, home, posing and dodgy dealing) – so the actual number of individual subscribers will be substantially lower.
Garner was still impressed, "Although total connections are higher than the real number of users due to multiple connections, or inactive pre-paid connections, this is still a significant landmark for the industry."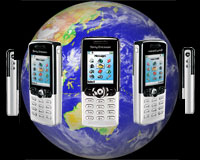 Not surprisingly, the bulk of the growth is happening from large, less well-developed markets such as China, India, Eastern Europe, Latin America and Africa.
Western Europe is pretty much overflowing with mobiles, with penetration expected to exceed 100 per cent in the region by 2007.
Although it took twenty years to reach the first billion mobile subscriptions, it's only taken three years to double that figure to two billion.
World leading mobile manufacturers Nokia, who sold nearly 32 per cent of all phones in Q2 this year, have predicted than it will take another five years until mobile subscriptions total three billion.