Mobile network 3 has announced two new content packages aimed at getting more customers logging on to its mobile Internet services.
From mid-September, subscribers to 3's network will be able to sign up to 'Mobile Web' and 'Wireless Web' content options.
The new Mobile service works out at £2.50 ($4.50, €3.70) a month and lets punters download up to 5MB of content from the Mobile Web.3
Although the deal lets users break out from 3's previous "walled garden" of accessible sites, the service will still not permit unrestricted access to the Web.
Instead, 3 is limiting the available sites to ones that they feel have been "optimised for viewing on compatible video mobiles" – this means that sites like BBC, eBay and Amazon will be viewable, but perhaps not 'Bumper Big Boobies Online'.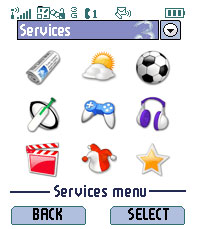 The network asserts that this limitation is to ensure that customers "can be sure that both front pages and sub-pages are viewable, that the speed of download is high and that all the site's key activities are available".
Gareth Jones, 3 COO claimed that "only a fraction of the internet works well on mobile" but insisted that the mobile operator is "committed to extending the choice of high-quality video mobile services".
Jonesy boy expects the number of sites available through 3's Mobile Web to grow quickly, with customers invited to nominate sites they'd like to access from their mobiles (so maybe they will get 'Bumper Big Boobies Online' after all).
Elsewhere, 3 will continue to serve up content and services through its 'Today on 3' entertainment channel and via its partner sites like lastminute.com and FHM.
The second new service, 'Wireless Web' will provide full Internet access for customers connecting to the Internet via a laptop and using their 3 handset as a modem.
Punters will be charged a flat rate of £45 per month ($82, €67), with a download limit of 512MB of data.