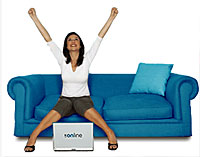 UK Online have officially joined the 24Mbps broadband party by announcing the October launch of their own broadband ADSL2+ based product.
The Easynet-owned company joins fellow 24Mbit Broadband providers Be Unlimited in ramping up the pressure on BT with their soon-come cutting-edge ADSL2+ services to be offered in urban areas
UK Online
The ADSL2+ UK Online service will enable lucky surfers to hurtle around the Internet at nigh-on reckless speeds of 24Mbps downstream and 1Mbps upstream – compare that to BT's current broadband offering which chugs along at a snail-like maximum plod of 2Mbps.
BT has announced that it is trialing speeds of up to 8Mbps, which is rather like someone offering you a thimbleful of Kalibur when there's a yard of Old Ferret Stripper Ale in the offing elsewhere.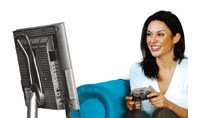 UK Online has been conducting technical trials of its ADSL2+ service since March of this year and their 24Mb broadband service should be available in October for under £30 (~$55 ~€43) a month.
Chris Stening, General Manager at UK Online, purred, "We've been pushing the current ADSL technology to its limits with 8Mb broadband since late last year. This is yet another innovation for UK Online."
Consumers will be able to register their interest in UK Online's service via www.ukonline.net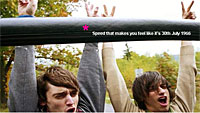 Be Unlimited
Be Unlimited have already started public tests for their ADSL2+ service with the company expected to offer its super fast service from exchanges in the London area, with out-of-towners following in the next couple of months.
Businesses signing up for the service will be able to enjoy the service for nowt until the end of September this year, after which they'll pay £70 (~$128 ~€102) per month.
Individual punters can also cash in on the freebie until the end of September, after which they will be charged £20 (~$36 ~€29) per month.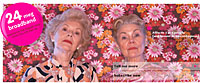 Temptingly, there's no connection fee for new users with a free Wi-Fi-enabled modem lobbed in for no charge (the company will be using DSLAMs from Alcatel, and a Thompson 716g V5 wireless modem, optimised for VoIP and video-streaming applications.)
"This pilot would be fantastic for small businesses, but we're not setting up for time-critical businesses such as city traders," warned a Be spokesperson (in other words, "it's a pilot scheme – so expect some glitches!").