Traffic Light Hacking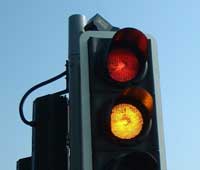 We've had hackers doing all sorts of naughty things in the past, but one thing I heard about recently is new to me: Hacking traffic lights. You heard right: traffic lights. However, these traffic lights aren't used to harvest credit account numbers of passers-by or to spam traffic: They are simply used to enable people to get to work that bit faster, if a little less legally. These hackers use technology originally intended for use with emergency vehicles and mass-transit systems. The way it works, is that a lot major traffic lights in the US have infrared receivers built into them. These receive one of two frequencies of infrared pulses: The first is a low frequency, and intended for use by mass-transit like buses. This low frequency makes traffic lights stay green for that bit longer, enabling the bus to pass through and thus speeding up public transport. The second frequency is intended for use by emergency vehicles, and switches traffic lights from red to green within two seconds of activation, allowing them (and anyone possessing a similar device) to pass through traffic lights unhindered.
These sorts of devices had a dodgy legal status in the States up until recently, when they were outlawed entirely and use of them declared a federal crime.
Mac Madness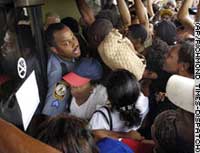 It seems people are getting less civilized by the day: In a scene reminiscent of the riot caused by the opening of an Ikea store in Edmonton near London, there was another riot when a school in Virginia decided to sell its old laptops for $50 a piece. Apparently, "One woman went so far to wet herself rather than surrender her place in line." The school was selling laptops that were worth around $1,500 dollars 4 years ago for a meager $50. This kind of event does showcase the fact that a lot of people are eager about technology as long as it is at the right price. Maybe if manufacturers decreased their prices by half, although they might initially make a loss, the hugely increased bulk of sales could lead to much lower production costs. Of course, they will never do this, as it will both cut their profit margins as well as saturating the market. Nice thought though!
Cosmonaut Capers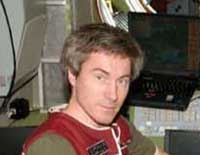 Russian Cosmonaut Sergei Krikalev is now the person who has spent the longest time in space, ever. The Russian is currently the commander of the ISS, and now has 750 days in space to his name. Spending this amount of time in space can be detrimental to a person's health: 6 months in space typically leads to a loss of about 1.5% of bone mass, which can take years to grow back. 2 years of life in space could lead to a variety of problems when the Russian cosmonaut returns back to earth, but the extent of these remains to be seen. In the worst case, his bones could be unable to support his weight here, although NASA suspects it shouldn't be anywhere near as bad. While in space, people must stick to a strict regime of exercise to simulate the stresses that bones receive during life on earth to ensure they lose a minimum of mass. This along with the increased danger of high radiation (which can lead to cancer), makes space have many more risks than the obvious danger of your vessel disintegrating. Maybe in the future these will be solved, but bar artificial gravity, I fail to see how this might work.
Although I of all people think Space is a pretty cool thing to explore, issues like this must be solved before any lengthy extra-planetary stays are considered.
They Couldn't Give a .XXX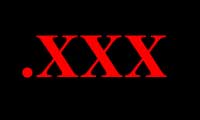 This week, it seems like we have another nice example of people in government being quite the opposite of liberal and interfering with technology: Various suit-wearing, self-important men/women of power have objected to ICANN's newest top-level domain (things like .com, .net), .xxx: according to them and others, introducing a .xxx top-level domain will mean "Pornographers will be given even more opportunities to flood our homes, libraries and society with pornography through the .xxx domain."
Apparently, the American Department of Commerce has received a "staggering" 6,000 emails and letters protesting about the creation of a .xxx domain. Ok, so 6,000 sounds a lot, but when you think about it, 6,000 people out of the approximately 600,000,000 who use the Internet worldwide, it isn't quite so impressive.
Surely, the creation of a .xxx domain might even help people distinguish from a filthy porn site and a normal one: It would mean it would be easier for people to block these kinds of sites from opening, and would mean that classification of Web sites as containing porn or not would be easier, and thus the subsequent blocking of offensive content would be made easier.
Although this doesn't directly affect me, as I am still under the age of 18, I still believe that political objectives should not be allowed to interfere with the running of the Internet. Besides, the Internet is a virtual, international, entity and as such shouldn't be allowed to be governed by a single country and it's respective governing body's re-election agenda.