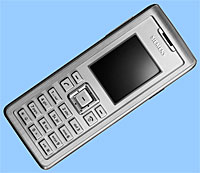 Following hot on the heels of Vodafone's successful stripped-down phone 'Vodafone Simply', Siemens has introduced a similarly frill-bereft mobile, the CC75.
The no-nonsense blower is designed for easy going folks who don't want to do battle with a crateful of technology every time they want to make a call.
Accordingly, the Siemens CC75 has no camera, no Java applications, no memory expansion, no Bluetooth, no email, no video and no inbuilt speaker phone, serving up its set of Ye Olde basic functions in a simple, stylish design.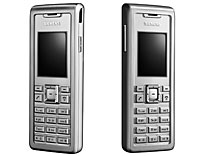 Simple doesn't have to mean crap though, and the thin and light phone offers a 65k colour display, SMS and MMS with an innovative button on the side of the phone allowing a MMS voice message to be recorded easily.
In line with its Stenna stairlift shuffling demographic, the CC75 provides a screen with 16-dot lettering making characters 33 percent larger than usual and visible from any angle – so granny will have no problem finding a nephew to nag from her address book.
The Siemens CC75 will be available in Q4 2005, retailing in the "medium price range".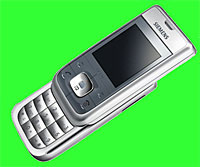 Siemens have also announced their new CF110 slim slider phone.
Aimed at those weird people who like to "use their phone as a fashion accessory" (rather than talking into them), the attractive tri-band GSM CF110 offers a 130×130 pixel trans-missive 65K TFT, served up in a "Moonlight Silver" and "Midnight Blue" finish.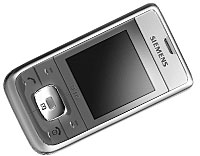 The CF110 is also something of a frill-free affair, with no camera, Bluetooth or music playback functionality onboard.
It does, however, offer a pretty useful set of day-to-day functions: WAP 1.2 browser, polyphonic ringtones, Java support, MMS, GPRS, basic PIM functions and a rather anorexic 1.5Mb of memory
The Siemens CF110 will be available in Q4 2005 in the mid to low price range.