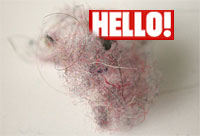 Hellomagazine.com, the online version of the ghastly celebrity magazine Hello!, is expanding its existing SMS and JAVA mobile offer with a new WAP portal.
The HELLO! WAP celebrity news service will allow deeply unfulfilled souls fans of the fascinating world of celebrity to trawl through eight of the very latest celebrity tittle-tattle and photos – updated daily – on their mobile phone, Monday to Friday.
Fans of this depressing vacuous nonsense are invited to check out the HELLO! WAP celebrity news site by texting GO HELLOMAG to 85080.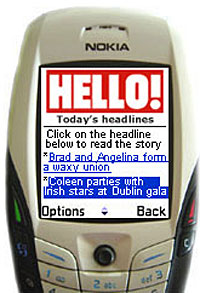 A bookmark directly linking to the portal will be sent by return, with users able to browse the latest headlines for free.
Punters desperate to discover more about the colour of Jennifer Aniston's new handbag and the name of Brad Pitt's pet gerbil will then have to subscribe to read the full fascinating story, for £3 (~US$5.31 ~€4.35) per month.
Tree Elven (what the…?!), hellomagazine.com's Website editor, squeaked: "We're pumping out great pix and authoritative news every day on hellomagazine.com – people don't want to miss the latest titbits just because they're on the go, so a WAP site is the perfect solution.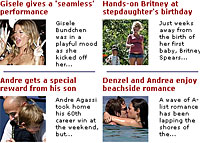 Celeb-thirsty fans can check the headlines then go in deeper if they want the full story with photos. We're really happy to be adding HELLO! WAP to our mobile offer and we'll soon be beefing it up even more with wallpapers, ringtones and other entertaining stuff."
We'd rather have our privates gnawed by a gang of rampaging ferrets than have this inane drivel downloading on our phone, but no doubt there'll be a huge market for it….