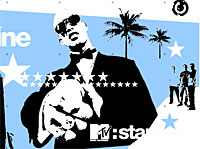 MTV is in the mood to get all interactive with its audience with the launch of MTV: starzine, a new online magazine designed to give "music wannabies the opportunity to realise their dreams of becoming an MTV star."
In a cunning work-avoidance exercise, the editors of the site are letting contributors create and design their own pages.
Wannabe webmeisters are invited to knock out their own layout, shovel in some draft copy and slap on some photographs to create their own page in the mag.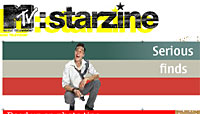 In another cunning ploy to keep users coming back for more, users will earn points for interacting with the magazine and the more material they shunt online and the bigger the audience, the more points they amass.
Sadly, points don't mean prizes here – instead, users with bagfuls of points will be rewarded by having their page pushed closer to the front of the magazine.
"We're inviting our viewers to let their creative juices flow and the chance to stand out from the crowd and become a true MTV star," gushed Tony Robinson, VP, MTV International Marketing Partnerships.
"MTV: starzine is the first online magazine in Europe to be created by its readers for its readers and it will undoubtedly open doors for kids who want to get into photography, journalism or who just want a new way to communicate with other people," he added.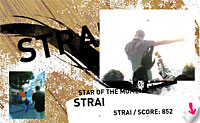 The all-blinking, Flash-tastic, David Carson 'tribute' site lets users upload unlimited images as well as text on to the magazine, with the facility to directly submit photographs taken on a cameraphone.
"MTV: starzine provides an ideal platform for young people who want to get into photography or journalism as it gives people the ability to publish their work and get under the noses of thousands of other people," continued Robinson.
"Anyone can become an MTV star using this service; all you have to do is get online and get publishing," he added, looking forward to a new site stuffed full of lucrative product tie-ins and user generated free content.
Naturally, MTV have got a big airbrush on hand to remove anything that might "cause offence" and all content is moderated by The Man.