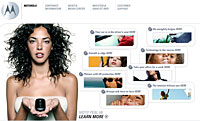 As part of Motorola's strategy to tempt home and business with new services, the company has announced that it will add Yahoo! Web services to their Linux-based mobile devices.
The company intends to integrate Yahoo Internet services – such as e-mail, search, instant messaging and news – into its handheld and desktop devices throughout the major markets, starting in 2006.
As well as phones, the deal will also see Yahoo's services pre-installed into home broadband-enabled products and its soon-come digital radio and MP3 device, iRadio.
Motorola plans to make these services available to operators worldwide with the aim of increasing consumer adoption of mobile data services.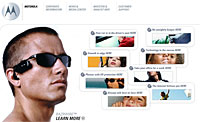 Ron Garriques, president of Motorola's mobile device business, said: "By optimising these products for our leading Linux and Java software platform, we're making it just that much easier for operators to maximize revenue while delivering the most innovative consumer experiences."
This announcement follows Motorola's launch of their new daft Bluetooth sunglasses.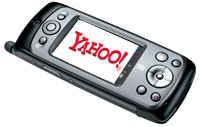 Elsewhere, the company have also announced that Vonage will offer the new Motorola VT2442 voice over Internet Protocol (VoIP) gateway to its Internet telephony customers.
It hasn't exactly got the sexiest of names, but Motorola VT2442 is touted as greatly simplifying the process of adding broadband telephone service into a home network.
The technology also serves up a fully-featured home network router, offering four Ethernet ports for connecting computers or gaming consoles, and an advanced firewall for Internet security.