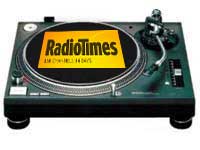 Punters are being invited to get all interactive with the BBC's TV and radio schedules as part of their Backstage experiment. The call to action was trumpted at the London hosted Open Tech grass roots conference that ran at the weekend.
As we reported in May, BBC's Backstage project gives coders, computer program writers and graphics types the opportunity to bend and twist BBC digital content into new applications or Web-based prototypes that can be shared with others.
Developers and designers are now being asked to dream up innovative ways of using TV and radio schedules via a BBC competition.
"We want people to innovate and come up with prototypes to demonstrate new ways of exploring the BBC's TV schedule," said backstage.bbc.co.uk project leader Ben Metcalfe.
Metcalfe suggested that those taking part might be interested in combining schedules with Web search services, using online social bookmarking managers which let people collect, organise, and share their favourite Web links easily.
He also proposed that developers might like to fiddle about with the TV schedule data mixing it with other social elements, such as recommendation systems for friends and alert systems, or combining schedules with other Web data to serve up genre-based programme searches or listings.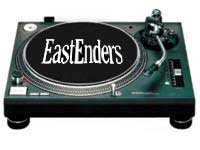 The BBC has already received more than 50 prototype ideas for using BBC feeds and content for non-commercial purposes since the project's launch in May.
Backstage aims to tap into the resources of the distribution channels and knowledge networks already used by big companies such as Google and Yahoo, who were quick to realise the value of releasing content tool kits for developers to create applications with.
"Companies are waking up and realising that they need to have a conversation with their audience," explained Mr Metcalf.
"The BBC has a good opportunity to take the lead in that, and others are realising it has its benefits too."
The competition runs until 5 September, with the winner being invited to take the proposal forward with the BBC.
As we'd reported before, we think that Backstage is a great idea … we just wish they hadn't used the word Remix – it's really just a big too much, jumping on the blogging bandwagon. The idea is strong enough with having to resort do that.