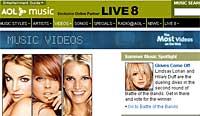 AOL launches video search service
America Online has launched a free, enhanced video search that includes a new lightweight video viewer and speech-recognition technology claimed to give better results based on the audio of multimedia files.
The beta service, called AOL Video, offers free access to search and playback for more than 15,000 "video assets" from Time Warner, news clips from CNN, MSNBC and other sources.
The lightweight video viewer uses the playback engines of popular media players (such as RealPlayer, Windows Media Player and QuickTime) that are already installed on a user's PC.
AOL reckons that the new speech recognition tools will bring significant improvements to its previous ability to search only closed-caption information provided by content contributors.
AOL plans to announce next week new content partners for its video-search repository with advertisers able to deliver ads relevant to the content chosen by the consumer.
With a demand for video growing as consumers switch from dial-up Internet access to broadband, AOL said that it plans to use video as the primary lure for consumers using broadband connections.
AOL launches video search service [ZDNET]
iTunes 4.9 rockets Podcasting into the mainstream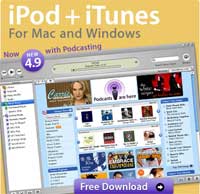 Podcast subscriptions have rocketed over the one million mark, with figures from Pew Internet and American Life suggesting that over 6 million Americans – nearly a third of the estimated 22 million owners of MP3 players – have listened to podcasts.
Tuesday's launch of Apple's iTunes 4.9 software – which lets listeners subscribe to and download podcasts – has left servers groaning under the strain of soaring downloads.
Will Lewis, management consultant for US radio station KCRW talked of a "stratospheric" increase in traffic since the iTunes 4.9 launch, with downloads increasing tenfold.
Podcasting goes mainstream [ENN]
Be* Unlimited to offer 24Mbit Broadband In UK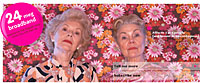 Life on the Web going to get considerably faster for some denizens of London, thanks to an ultrafast 24Mb broadband connection offered by Be* Unlimited.
The Billy Whizz connection will use a local loop unbundling (LLU) operation to launch a pilot scheme using ADSL2+technology in August.
Planning to eventually un-bundle exchanges throughout the UK, the London based company will be installing its high speed kit in 45 BT telephone exchanges throughout London.
Company founder Boris Ivanovic has already proved the viability of the service after a 26meg broadband venture in Sweden increased its revenue from US$1million (~€837k ~ £564k) to US$55million (~€46m ~ £31m) in just three years.
Be Unlimited First With 24Mbit Broadband In UK [BIOS]
Be* Unlimited