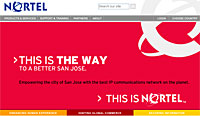 Nortel NT and BB Mobile are chuffed to bits to have achieved what they claim is the world's "first seamless handoff of voice and data services between a third generation (3G) cellular network operating on the 1.7 GHz radio frequency band and a wireless local area network (LAN)".
What this means in English is that in the future users will be able roam securely between 3G wireless networks and Wi-Fi networks or wireless LANs while checking out websites, blasting out emails, downloading files and doing all the other things that connected cats get up to on a high-speed wireless broadband voice and data service.
The triumphant test calls were made on a live Universal Mobile Telecommunications System (UMTS) 3G cellular network and an 802.11 wireless LAN, with Nortel's smarty pants software making it all happen.
This latest test follows on from successful wireless data transmission trials by Nortel and BB Mobile earlier this month.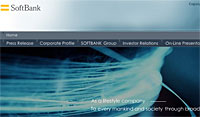 In those trials, boffins were able to notch up Japan's first 14.4 million bits per second (Mbps) wireless data transmission via the 1.7 GHz radio frequency band for mobile communications and Nortel's high-speed downlink packet access (HSDPA) technology.
This managed to ratchet up speeds 30 times faster than commercially deployed networks using UMTS.
Peter MacKinnon, president GSM/UMTS, Nortel, throbbed: "This second demonstration with BB Mobile is an important step in meeting the demand for ubiquitous wireless broadband voice and data services regardless of network or device".
"The results of these tests with BB Mobile also highlight the level of technological innovation we will continue to bring to Japan's wireless industry to help drive network convergence and bridge the gap between wireline and wireless 3G networks," added Nick Vreugdenhil, country manager, Japan, Nortel.
As an aside, we have to commend Nortel on producing the longest disclaimer message we've ever seen.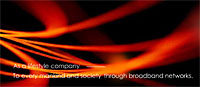 A note at the end of the press announcement: "Certain information included in this press release is forward-looking and is subject to important risks and uncertainties. The results or events predicted in these statements may differ materially from actual results or events…."
Nortel then went on to cover every possible eventuality including – probably – an invasion of bug eye monsters, in a 700 word yawn-a-thon guaranteed to be ignored by anyone who sees it.
Oy! Company spokesperson! Shut it!