According to a survey by Entertainment Media Research, UK legal digital music downloads have grown by a thumping great 75% in a year.
The 2005 Digital Music Survey also predicts that UK consumers will spend 60% more on buying music downloads in the next six months
Although 40% of UK music lovers are still grooving to music files illegally downloaded to their MP3 players and PCs, the survey found that 35% had bought legal downloads with a further 23% intending to start purchasing downloads soon.
Legal downloads are continuing to find favour with consumers, with over two thirds of illegal downloaders claiming they will download less in the future.
The survey revealed that the dwindling enthusiasm for dodgy downloading was due to user concerns about prosecution (44%), fear of viruses (29%) and inferior audio quality vs legal downloads (21%).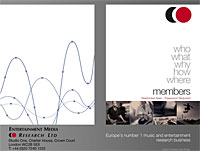 These findings are supported by the news that legal digital downloads have accounted for 8% of Coldplay's recent album sales in the US – the biggest share for any new release to date.
Dutifully dissecting the digital demographic, we can reveal that the fear of getting into trouble with The Man worried 13-17 year olds (50%) and women (47%) the most, while 35-44 year olds (35%) and women (34%) were most concerned about the prospect of downloading infected and unauthorised files.
Spoddy, EQ-adjusting audio aficionados of the male variety were the most put off by the audio quality of the unauthorised tracks, with the difficulty in finding the exact right track particularly troubling music-obsessed blokes between 25-44.
The survey discovered that legal download demand is being fuelled by immediacy over price, with nearly two-thirds (63%) claiming immediate availability as being the key reason.
The 'must-have-that-record-now' ethos was most reflected by men in the 18-24 age group, with the price of downloads relative to CDs seen as a less important factor (43%).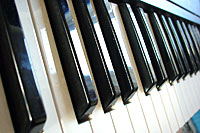 Two fifths of those surveyed preferred digital downloads because they were only interested in one or two tracks, while 29% downloaded music to sample an album before purchase.
The survey revealed that 45% of legal downloaders buy current singles, unlike older consumers (45 years plus) who tended to know what tracks they want and were more likely to purchase 1-2 tracks from an album.
Russell Hart, Chief Executive, Entertainment Media Research, rummaged through the figures, mulled for a moment and then declared, "The findings indicate that the music industry is approaching a strategic milestone with the population of legal downloaders close to exceeding that of pirates."
The survey was undertaken in association with law firm, Olswang, with their senior partner and Digital Lifestyles chum John Enser, commenting, "Clear deterrents to illegal downloading are emerging with fear of prosecution running high and close behind is the sense that unauthorised downloading is "not fair on the artists," suggesting that the industry's messages, led by the BPI, are being communicated effectively."