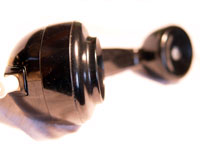 AOL today trumpeted its intention to muscle into the UK phone business with the launch of a home service offering unlimited calls for an introductory flat rate of £7.99 (~US$14, ~€11) per month.
AOL UK – which has more than 2.3 million subscribers, including more than one million on AOL Broadband – will be the launching the AOL Talk service for its AOL Internet subscribers tomorrow, with the standalone product going on sale later this year.
The service will include unlimited UK local and national calls of any duration, day or night.
By tempting its users to dump BT and take advantage of their cheaper phone bills, AOL UK is following the lead taken by Tele2, TalkTalk, Tesco, and a host of other providers.
The introductory flat rate, valid until 30 June 2005, applies for the first 12 months of an AOL Talk subscription, after which customers will shell out for the standard subscription fee of £9.99 (~US$5.5, ~€8) per month.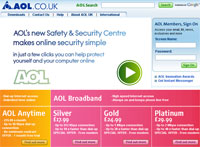 Johnny-come-lately subscribers signing up after 30 June 2005 will pay this standard monthly subscription fee.
AOL claimed that the package also includes "competitive" mobile and international rates, offering an example tariff of 5p/min weekend calls to Vodafone.
Chief executive Karen Thomson said she wanted to give home phone users "competitive, easy-to-use services, with costs that are genuinely transparent and highly competitive", adding that the flat rate package offers no hidden charges or limits on the time customers can spend calling UK landlines.
AOL Talk is based on Carrier Pre-Select, allowing customers with a BT landline to switch home phone providers without changing their phone number or line.
BT line rental fees will continue to apply to users of AOL Talk, but the ISP may offer wholesale line rental (WLR) at a later date giving consumers the option of incorporating line rental and call charges on the same bill.