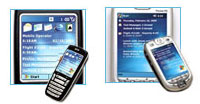 If you've ever accessed the Web through a mobile phone or PDA, you may be familiar with the annoyance of finding some sites inaccessible, hard to read or just a right royal pain in the Bluetooth.
Hopefully, such experiences will soon become a distant nightmare thanks to the good folks at W3C, who have just launched their Mobile Web Initiative (MWI), designed to make browsing the Web from mobile devices a much happier experience.
The problem has traditionally been that content providers have difficulties building Web sites that work well on all types and configurations of mobile phones, so two working groups have been formed by the W3C to push the adoption of its standards for browsing on mobile devices

"Mobile access to the Web has been a second-class experience for far too long," Web founding father and W3C director Tim Berners-Lee said in a statement. "MWI recognizes the mobile device as a first-class participant, and will produce materials to help developers make the mobile Web experience worthwhile."
The MWI, first proposed late last year, is composed of two working groups: The Best Practices Working Group – who will publish guidelines and best practices for Web content authors – and The Device Description Working Group, tasked with publishing a database with descriptions that content authors can use for tailoring their pages to various devices.
It's not the first time that the W3C has focused on the actual application of its recommendations rather than their design, with their 1997 Web Accessibility Initiative focusing on education, advocacy and technical development to make the Web more accessible to people with disabilities.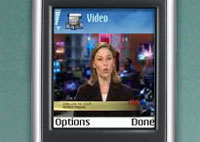 "Web access today is so fundamental, that it shouldn't be hampered by wires," table-thumped Philipp Hoschka, W3C's deputy director for Europe.
"Through this initiative, we're committed to improving the state of the art in mobile Web content production and mobile access," he added.