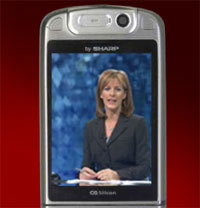 ITN is set to steal a march on its rivals by delivering up-to-the minute election analysis and comment through a partnership with Vodafone Live!
The UK news broadcaster will be providing an election news service to Vodafone Live! subscribers, headed up by their political team, including Nick Robinson and Alastair Stewart.
The service will aim to keep party loyalists and floating voters abreast of the fast changing political scene in the final days before the general election, with a salvo of updates and announcements sent direct to 3G handsets.
The package will also include a general election video and text news service featuring ITN's team of journalists and presenters – and we sincerely hope that it doesn't resemble the high tech, eye-popping, candy floss mess that currently passes for their TV election coverage.
The service will include daily text updates and a picture message sent at 8pm every evening, consisting of a video and text summary of the key political events of the day, plus an opinion polls round-up.
Unfortunately, the service doesn't seem to be interactive, with no option for subscribers to vote or comment on the delivered news stories.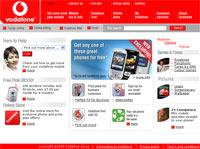 Nicholas Wheeler, managing director of multimedia content at ITN, commented: "This is a new facility using mobile technology that was not available at the time of the last election."
"We are seeking to engage our audience in new ways using a range of interactive platforms."
With a rallying, hands-on-the-flag clarion call, he concluded: "We aim to break more news stories and we aim to push back the frontiers of political reporting in the UK."