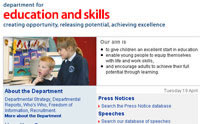 A government-backed study has revealed that more than one in 10 UK teenagers frequently use the Internet to look at "adult-only" Web sites.
Interviewed by the National Foundation for Economic Research, some 12% of 13 to 18-year-olds admitted that the quest for saucy titillation was one of their main reasons for going online.
However, homework was the most common reason for Internet use, with just over three-quarters using the Internet for research (and, in some cases, to plagiarise!)
The NFER study discovered that 52% used the Internet for Instant Messaging (IM) services and 36% logged on to shop for goods or services.
Some 18% looked up news and current affairs sites on the Web with 9% visiting discussion forums.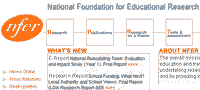 When it came to trusting the media, television was seen as the most trustworthy form of mass communication, with 48% trusting it completely or a lot.
Older students – already building up a healthy head of cynicism – were less convinced than younger ones of the level of honesty in the media, with newspapers faring worst overall, trusted by just 13%.
The eight-year NFER study was carried out on behalf of the Department for Education and Skills, and involved 6,400 pupils in 237 schools and 50 colleges in England.
National Foundation for Economic Research
Department for Education and Skills