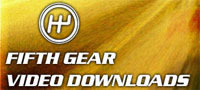 Channel Five yesterday became the first UK broadcaster to launch a legal video download store, offering DVD-quality downloads of some of the most popular features of its flagship car show, Fifth Gear, from its Web site.
Fifth Gear, produced by North One Television, is selling downloadable high-resolution videos of 12 supercar reviews, including the Porsche 911, Ferrari F430 and Mercedes McLaren SLR, all for £1.50.
Payment can be made by debit or credit card with a provision for 'younger car enthusiasts' to pay by mobile phone.
To get the ball rolling, the company is offering four free videos available from their Web site.
Car fans will also have access to a selection of Fifth Gear shoot-outs – one of the programmes most popular features, whereby two similarly priced or similarly powered vehicles race around a track to find out which one is fastest.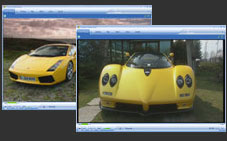 Powering the UK's first legal video downloads store is a system developed by 7 Digital, the company behind download stores for a raft of leading music companies including Universal and EMI.
7 Digital's Managing Director, Ben Drury said: "Broadcasters have seen the revenues attainable from music downloads and are eager to do the same with their own content. TV footage can work so much harder for broadcasters, with the Internet now a commercially sound distribution channel."
Richard Pearson, Executive Producer of Fifth Gear said, "Ever since Fifth Gear launched in 2002 viewers have regularly asked whether it's possible to purchase content. It's great that we can expand the Fifth Gear brand in this way and give people an affordable opportunity to acquire high quality downloads of their favourite moments from the archive."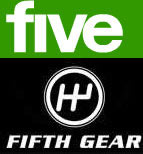 Legal music download sites have become hugely popular in recent years, but TV companies have so far not used the same technology to put programmes online – despite British viewers being the biggest downloaders of copied TV shows.
The BBC has already run trials with what it calls its Interactive Media Player (iMP), which allows surfers to use the Internet to download and watch programmes from BBC TV and Radio