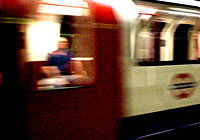 Commuters on London's Tube network could soon be able to bellow out, "I'M ON THE TUBE!" if trials to introduce mobile and wireless Internet connections underground from 2008 get the green light.
London Underground (LU) is planning to install technology that will give commuters mobile phone coverage in the concourse, ticketing areas and platforms of underground Tube stations – but not on trains rumbling through underground tunnels.
LU will be chatting to suppliers shortly and aims to undertake a trial of the technology at one underground station in 2006 with a view to extending it across all tube stations by 2008.
Tube bosses say there is strong support among passengers for mobile phone access across its network with plenty of companies interested in getting involved, commenting that suppliers faced "unique practical challenges" around space, power and ventilation constraints.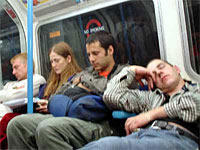 LU director of strategy and service development, Richard Parry commented, "The process we launch today is to start getting information from the market about how we could best provide a mobile phones service".
Although execs haven't revealed how revenues would be generated and split between the operator and the Tube, any income generated would be re-invested in the Tube network to fund further improvements for passengers.
The proposals were announced by London Mayor, Ken Livingston, who said in a statement: "We know that many Londoners would like the convenience of being able to use their mobile phones at Tube stations throughout the Underground network. We also want to see how the technology could be taken even further, for instance wireless internet so passengers could receive up-to-the-minute travel information via their laptop or mobile phone."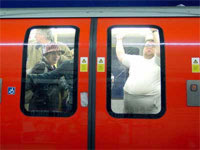 An LU spokesman added "Passengers would like to have mobile coverage at Tube stations but they are less keen to have it on trains".
Photos copyright urban75