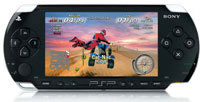 The UK's mass adoption of digital TV and broadband has helped make the country the fourth most digitally-savvy nation in Europe, according a new report by Jupiter Research.
Calculated using 40 different variables including Net use, digital TV adoption, wireless, mobile and digital device usage, the European Digital Life Index revealed that consumers adopt different digital products and services in different countries.
Not surprisingly, the digi-savvy Scandinavian countries Sweden, Denmark and Norway came out top in the report, with Greece deemed the digital dunce, rating a lowly 17th place in the index.
"The European Digital Life Index demonstrates that digital lifestyles are common today, but across Europe there is no single digital lifestyle," said Nate Elliott, Jupiter analyst.
He went on to predict that the trend for gadgets and technologies, such as digital video recorders (DVR), broadband, and video-on-demand will continue across Europe.
Currently, more than six million UK households have broadband Net access and that figure is expected to rise to with 50% of all UK net users by the middle of 2005.
Although the UK is currently dragging its boots in terms of broadband speeds compared to other countries, faster technologies – such as NTL's ADSL2+ high speed – are expected to significantly improve access speeds.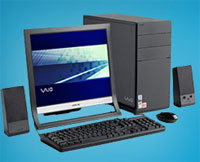 UK consumers will need that super-fast connectivity if they wish to enjoy bandwidth-hungry services such as high-definition TV (HDTV) and video-on-demand, already popular in France and other European countries.
In a separate survey by GMIPoll last week, it was revealed that the appetite for technology, gizmos and gadgets shows no sign of abating around the world.
The poll of 20,000 people in 20 countries found that 59% slavishly desired more technology, with the computer being the "must-have" gadget for most people (75%).
The trusty old TV set came in at second place (67%), with mobile phones ranked at third position with 54%.
According to the survey, the most popular choice of gadget for 2005 was the digital camera, with nearly 40% choosing this over wireless, home printing and DVR technologies.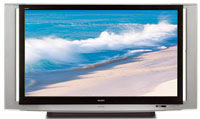 In Britain, however, only 25% of Britons said a digital camera would be their top gadget purchase of the year. Almost a quarter, 22%, said they would be buying some sort of wireless device with the largest percentage – 42% – declaring that they would be buying something "other".
This mysterious "other" result probably reflects the growing consumer interest in digital music players or gaming devices like the Nintendo DS, Sony's PSP and Gizmondo, but seeing as the survey didn't bother to ask them that, they could be hell bent on buying electronic cuckoo clocks for all we know.