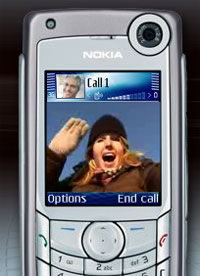 The number of wireless Internet users grew by 29% in 2004 according to a recent research study by Ipsos Insight.
The study estimates that 171 million people, or 44% of Internet users in the measured markets, have accessed the Internet wirelessly.
The wireless population growth was largely driven by the two biggest Internet markets, the US and Japan, fuelling 69% of user increase and adding an estimated 15 million and 11.6 million new wireless Internet users, respectively.
Wireless Internet also gained some popularity in Western Europe, South Korea, and Urban China.
Surprisingly, it wasn't the growth in Wi-Fi enabled laptops leading the charge, but consumers accessing the Internet through their mobile phones.
In Japan, for instance, where wireless Internet, laptop, and mobile phone prevalence is highest, twice as many adults (59%) have accessed the Internet through a mobile device such as a mobile phone than have used a wireless laptop connection (28%).
Similarly, outside of North America, Germany, and Urban Mexico, mobile devices like mobile phones are propelling wireless Internet use.
This reflects the belief that mobile phones have reached a turning point, evolving from primarily a voice communication device to a popular multimedia tool encompassing data and Internet applications.
Although SMS may have been the growth vehicle for non-voice applications on a mobile phone in recent years, the survey predicts Internet-based applications are the 'wave of the future'.
The survey discovered that one in three mobile phone households (estimated 175 million) have exchanged email via mobile phone, with one in four (estimated 124 million) using their handsets to browse the Internet.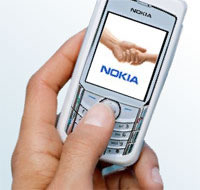 A similar percentage of users have exchanged digital image and videos over their mobiles.
With the exception of SMS and ring tone download activity, 2004 saw a year-over-year increase in wireless activities across the board, with email usage growing by 21% and the nascent market of mobile commerce growing by 60%.
Said Brian Cruikshank, Senior VP of Ipsos-Insight and co-author of the study: "These developments are indicative of an early adoption of multimedia and transaction-based activity through a mobile device. As smart-card technology handsets are introduced in many markets, transaction-based activity will be yet another frontier driving data connectivity and ARPU in the next three-to-five years."
Ipsos predicts that 2005 will be a 'spring board year' for wireless Internet via a mobile phone, with uptake encouraged by cheaper 3G coverage offering more mass market services.
"The mobile phone is the most prevalent global device. The continued adoption of the Internet and the recent launch of advanced mobile networks will no doubt lead to a greater number of people connecting to the Internet through a mobile phone.
In fact, we feel that wireless Internet connection via a mobile phone may indeed become the predominant and, perhaps, only point of connection for many in the developing parts of the world, akin to the technology jump from wired to wireless voice communication," said Cruikshank.