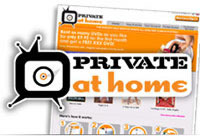 Thrill-seeking mobile phone users around the world slapped out US$400 million on pornographic pictures and video in 2004 – an amount that is expected to rise to US$5 billion by 2010, according to a report by research group Strategy Analytics.
Surfers seeking saucy smut contributed to the fast growth of the adult entertainment sector on the World Wide Web.
Media industries were fast to take advantage of the new medium, with porn connoisseurs among the first to get high-speed Internet access for downloading X-rated films.
In the squinty-small screen of mobile communications, however, pornography might not do as well, with high telecommunications charges and tiny displays reducing the thrill.
"In 2010 we estimate that expenditure on mobile adult content will represent just 5 percent of total end-user spend on mobile content services," said analyst Nitesh Patel.
"We expect services that are built around sports, music and media to perform better, because they appeal to a wider audience of users," he added. In addition, there is value in offering news bulletins or a recently scored goal on a mobile screen.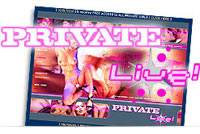 The US$5 billion forecast for 2010 represents a huge upward shift from Strategy Analytics' earlier predictions, with the company noting that adult entertainment businesses are aggressively building services and customers appear happy to shell out for them.
Playboy and rival Private Media Group have ramped up their offerings, and many mobile phone makers are busy implementing strategies to make sure no subscribers aged under 18 years will be able to access X-rated services.
Additionally, the growth in colour screens (one in every two phones sold in 2005, predicted to rise to four out of five by 2010) along with enhanced video capability is expected to increase the 'value' of mobile-delivered porn.
Elsewhere, anecdotal evidence from countries that have a technological edge shows a throbbing interest from consumers, with adult content registering over 23% of the traffic over South Korea's SK Telecom in late 2003.