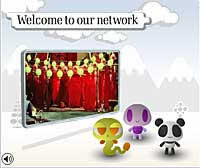 After a shaky start, the 3G bandwagon is finally starting to roll with 20 million 3G phones sold last year and shedloads of new funky, feature-packed phones on the way.
As more people buy into the 3G lifestyle, the demand for quality content rises, with network owners scrambling to produce competition-crushing downloads. Broadcast magazine has a thorough report by Peter Keighron into this subject (reg.req.), which finds that there still something missing in the content area.
"Content is not as compelling as it ought to be," says BBC Broadcast head of business development Tanya Price, "it doesn't seem to be translating with the splash it ought to be."
What the business is crying out for is new ideas. Fun ideas. Fab ideas. In fact, any idea will do, just so long as it keeps people reaching for the 'download now' key.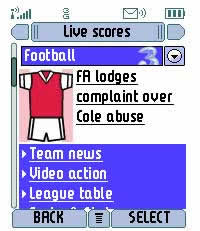 "We're very much at the foothills regarding content on mobiles," says Price. "Now we're going to have to be a bit more experimental and different. The network owners are looking for something that pushes the boundaries a bit more and gives them more of a reason to develop content off the back of existing [brands] or to think about commissioning new content."
In a land noted for its creative industries, it may seem unusual that 3G phones aren't buzzing with creative ideas and cutting edge content, but it seems that the problem lies with the industry itself.
The mobile industry is run by the phone manufacturers and, most importantly, the big five UK network owners – 3, Orange, O2, T-Mobile and Vodafone.
These are the fellas who commission mobile content and they've got two aims in mind: drive up sales of their phones and get more subscriptions to their network.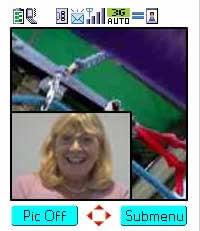 Right now, they're not interested in arty-farty experimental stuff, out-there comedy or 'genre-challenging' downloads: they want straight down-the-line popular content that will shift phones and entice new subscribers by the bucketload.
And if that wasn't limiting enough for Hoxton-fin toting 'creatives' (Nathan Barley anyone?), the network controllers all want content exclusive to their own network.
As a result, commissioning editors have to come up with stuff that not only pleases the marketing department, but, fits in with the company's rigid marketing and product strategy.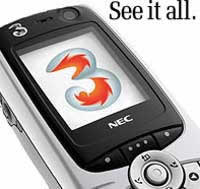 The end result is a predictable but unit-shifting fare of footie, ringtones, horoscopes, weather and the like.
But amongst all the corporate drudge, there are signs that some innovation is coming to the 3G platform, with the network owners showing an interest in something that utilizes the potential of the platform.
We'll be exploring the developments in the next part of this feature.