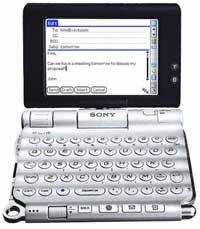 Sony has announced that it is to end production on its Clie line of PDAs in Japan.
The move comes eight months after the company said it would stop developing new Clie models for the US and European markets, to concentrate on Japanese users.
First launched by the Tokyo company in mid-2000, Sony's Clie handhelds gave an almighty kick up the backside of PalmOne and stirred up the market with a series of dazzling innovations.
Their last two European models, the TH55 and UX50 were both highly regarded, offering a full suite of connectivity options (Bluetooth, wi-fi, infrared) supported by Sony's proprietary software and the huge Palm back catalogue.
In Japan, Sony had the top share of the domestic PDA market in 2003 at 32%, followed by Sharp (19%) and Casio (16%), according to information and technology industry researcher Gartner Japan Ltd.
Sony's total retreat from the PDA market was considered a serious blow to PalmSource who have yet to match Sony's ground-breaking designs.
This latest announcement looks like another nail in the coffin for the PDA – as mobile phones, portable media players, and even gaming consoles sport ever-expanding PDA-like capabilities, the PDA market seems to be ever-shrinking.
In an interview with PC World, Sony spokesperson Aki Shimazu said, "There won't be any new Clie PDAs but we are not necessarily exiting the PDA business". She also added that the company may collaborate with other companies for future devices.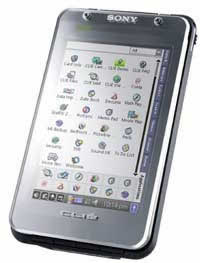 Our guess is that they're going to focus their energies on ramping up the feature list on Sony Ericsson smartphones, developing the PlayStation Portable and finally producing the iPod killer they so desperately need.
Loyal Clie users still wailing into their beers at the prospect of losing a much loved product line (that'll be me) can draw the tiniest scrap of consolation out of the news that Sony will keep providing parts and repair services for at least another six years or so.
Shareholders at Palm will probably have even longer faces after losing such a vital licensee for their operating system. Could this be the beginning of the end for Palm?