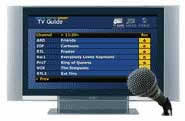 Punching endless buttons and shouting at your video recorder could become a thing of the past thanks to Opera Software's new voice-enabled Electronic Program Guide (EPG) for home media.
The perfect complement for Homer Simpsons everywhere, the new EPG means that couch potatoes won't even have to exert themselves to pick up the remote – instead they can simply bark commands at the home media unit and crack open another beer.
Traditionally, navigating through the labyrinth menus and sub menus of videos and DVD players was on a par with aligning the damper sprockets on a nuclear fission engine, involving a multitude of remote controls and key combinations.
The new Opera software (self-declared as 'the future of human-computer interaction', but we think they're getting a bit carried away there) helps make navigating complex data structures easy by using simple voice commands.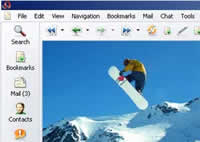 Opera will also be rolling out a new voice-enabled edition of the Opera browser for PCs.
The voice-enabled EPG is written in XHTML+Voice or X+V multimodal programming language with initial targets aimed at enterprise customers and developers. You can see a demonstration of X+V multimodal speech applications at www.ibm.com/pvc/multimodal.
This release forms part of a project to raise awareness in the consumer electronics sector of the benefits of voice-enabled Web technologies
We like the idea of being able to bellow at the TV, although we have to wonder how effective the voice commands may be after a skinfull on a Saturday night.
Perhaps you can also program in slurred versions of the commands for full weekend compatibility?