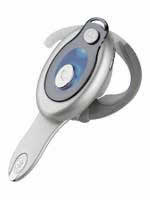 Motorola and Skype Technologies have announced their intention to jump into bed together on a saucy co-marketing collaboration that will provide greater connectivity options and access for Skype's 25+ million registered worldwide users.
Both companies are hoping that this technological romp will explore exciting opportunities for both companies.
Motorola's strength in advanced mobile technology, mobile devices and accessories, should prove to be the perfect love match for Skype's rapidly-growing global user base and rich voice and messaging communication tools.
The first baby born out of this union, will be the co-marketing of freshly optimised Motorola 'Skype Ready' companion products, such as Bluetooth headsets, dongles, and speakerphones, as well as delivery of the Skype Internet Telephony on selected Motorola mobile devices.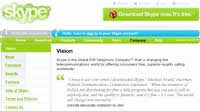 Liz Altman, vice president of business development, Motorola Mobile Devices, was clearly happy with the relationship:
"By making Voice over IP truly mobile and easily accessible, we can make communications seamless for consumers as they travel throughout the environments of their day – at work, at home, in the car, or out in the world.

"With over 68 million downloads of their client in the last 18 months, we believe Skype is a natural fit with our vision of simple and seamless connectivity for our consumer customers around the globe."
And Niklas Zennström, Skype CEO and co-founder was also enjoying the experience: "Our alliance with Motorola is a major step forward in delivering the Skype experience to a whole new base of mobile device and accessory users"
Motorola 'Skype Ready' companion products are expected to be available in the first half of 2005.