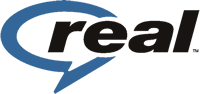 RealNetworks is enjoying record sales that have helped the Seattle-based Internet company to trim its fourth-quarter loss. The announcement comes amidst its ongoing cost of litigation against rival Microsoft, with whom it's suing in a billion-dollar case for unfairly promoting its own media software.
The company reported a net loss of $1.0 million, or 1 cent per share, for the fourth quarter, compared with a loss of $5.3 million, or 3 cents per share, a year earlier. According to RealNetworks' CEO Rob Glaser, the company's improved sales have resulted in an increase in ad-supported revenues ($19.1 million of revenue in 2004, up from $8.2 million in 2003), mainly due to a better Google relationship. Its Comcast relationship (on the music side) is going very well, and Video/SuperPass now has lower content acquisition costs.
The company has also discontinued CNN and Nascar video offerings to focus on more profitable products, and noticed a secular trend going on – the move to digital music – in which it will participate in the overall category growth, along with Apple. RealNetworks is also no longer counting on university subscribers.
RealNetworks has been aiming to reach profitability, excluding litigation costs, by the end of 2004, and said it expects to be profitable on the same basis throughout 2005. For 2005, RealNetworks expects revenue to grow 16 to 20 per cent over 2004 with revenue of $266.7 million. Other Q4 highlights include music revenue grew 172 per cent to $21.6 million from $7.9 million in the year-ago quarter, revenues from games sales and subscriptions grew 156 percent to $10.1 million from $3.9 million in the year-ago quarter, although video and consumer software and other revenue was down slightly to $29.1 million compared to $29.3 million in the year-ago quarter.
Paying subscribers to Rhapsody music and premium radio services increased to over 700,000 from over 625,000 at the end of Q3 of 2004, and ad-supported Web services garnered $19.1 million of revenue in 2004, up from $8.2 million in 2003. What's also helped the company is that Internet video streaming was up 80 per cent in 2004, with 14.2 billion video streams being counted worldwide over the year, according to a new report by AccuStream iMedia Research. The number of video streams last year was up by 80 per cent compared to 2003.