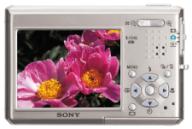 Up until now, most pocket-sized cameras have compromised on the features that they offered, now Sony has announced a five mega pixel camera, the Cyber-shot DSC-T1.
They have also addresses a number common complaints – the delay between turning the camera on it being ready to take a photo has been reduced to just one second;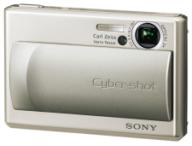 it takes one 5mp image a second and can capture four high-speed burst shots in less than two seconds.
The back of the camera is dominated by a large 2.5-inch LCD viewfinder, vital for taking considered photos. The storage is Memory Stick PRO Duo, the small form of Sony's Memory Stick, which can currently hold up to 512Mb.
To keep the size of the camera small, the Carl Zeiss operates within the camera rather than extending out, with the result that the camera measures about 0.8 inches deep.
The Cybershot DSC-T1 is expected to hit the shops in January and retail for $550.