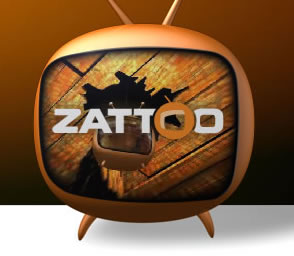 Disappointing to see that two Hollywood studios, Universal and Warner Bros, have taken legal action against Zattoo, a service that streams live TV to computer screens.
Zattoo isn't a fly-by-night operation and has legal agreements with the TV channels that it shows over its service.
Broadband TV News have spoken to Beat Knecht, co-founder, CEO, and president of Zattoo, who told them "They are after the wrong people," according to Knecht, "because we only stream channels unabridged and simultaneously, just like the IPTV service from Deutsche Telekom."
This doesn't appear to have stopped legal action by the studios in a Hamburg court which has banned Zattoo from streaming German broadcasters ARD and ZDF until the case has been resolved.
The Guardian is reporting that Zattoo have worked in conjunction with the studios previously, blocking five Hitchcock films last December when Universal contacted them.
Zattoo – Good product
We've been using Zattoo at Digital-Lifestyles since it launched and have been impressed how they have continued to improve the quality of the service from the ropey, out of sync initial version to the highly usable service it is today.