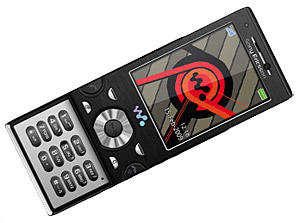 With a deft tug on the velvet rope, Sony Ericsson's curtains have swished to one side to reveal their new Walkman W995 smartphone, promising punters nothing less than a "complete on-the-move entertainment experience".
With the Walkman brand stamped all over it, the W995 is thee to serve your mobile music needs, with Sony Ericsson's new "Media Go" software being debuted. Flexing its multimedia muscles, the phone can handle a host of file formats and comes decked out with the tools to "simply and effortlessly" transfer, play and organise your entertainment.
This means that the software can automatically transfer any music, podcasts, photos and videos between your phone and computer without needing to fiddle about manually converting files and there's also SensMe and TrackID to help identify tunes.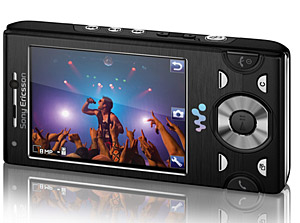 We can't say that the phone's looks have set our want glands into salivation overload, but the chunky black design looks functional enough and comes with a slide-out keypad, a 2.6-inch screen, a YouTube video player, a built-in stand, built-in stereo speakers, sports motion gaming, USB 2.0 with mass storage support and Bluetooth.
There's also Wi-Fi on board, ands a sensible 3.5mm headphone jack, but consumers may get more excited by the 8.1MP camera on board. This packs in a load of camera features like auto focus, photo flash and face detection, with geo-tagging made possible thanks to the W995's built-in aGPS.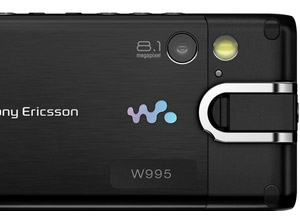 In their never ending generosity, Sony include the HPM-77 or HPM-88 headphones with each unit, as well as an 8GB Memory Stick for extra expansion joy.
Availability and the cost in precious pennies to you, dear punter, is yet to be revealed.